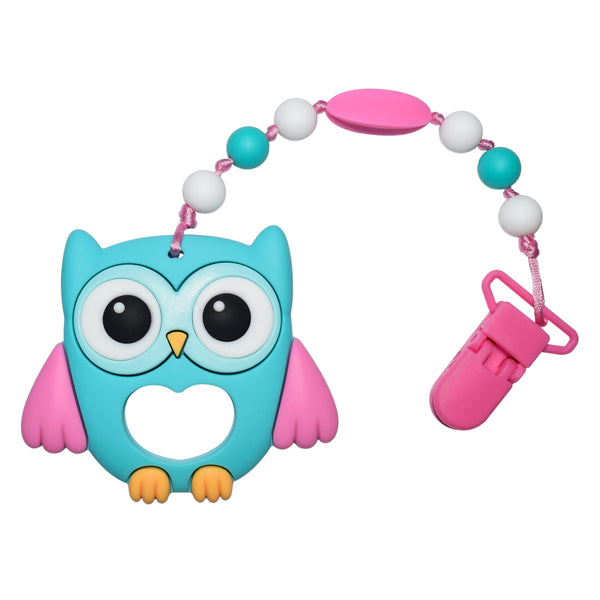 Owl Nibbler (Aqua)
---
---
Free shipping on this item
---
Description
Munchables Original Owl Nibblers are ideal for kids who prefer not to or are unable to wear jewellery. These extra large sensory chews feature a clip that can be attached to a shirt, blanket or car seat. 
Features:

Snaps onto clothing, blankets or seat-belts,

Diverts chewing from fingers, clothing and hair,


Provides a focal point which actively engages interest and may, in turn, help children filter out excess sensory information and assist them with regulating attention, concentration, emotions and other behaviors,

Cleans easily with mild soap and water,

Made with 100% safe silicone, and

Satisfaction is guaranteed - Love it or get your money back!
The Owl Nibbler is 25cm long (~10") and weighs ~24g. The Owl Chew is approximately 3 by 3 inches.
---
Share this product
---
Owl Nibbler (Aqua) Reviews
---